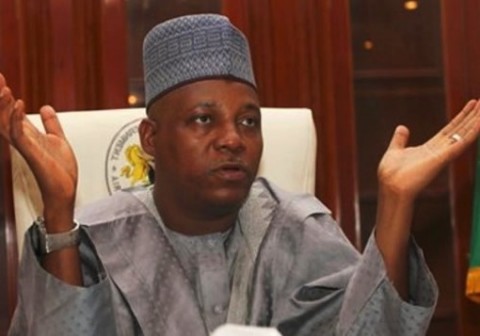 The Borno Head of Service, Malam Bukar Yakubu, says the state government will only pay salaries to workers whose biometric data have been duly captured.
Yakubu disclosed this to journalists on Tuesday in Maiduguri.
He said that the ongoing verification exercise was aimed at flushing out ghost workers and to determine the actual number of workers on government's payroll.
"I want to appeal to the workers to understand government's position on the verification; nobody is trying to victimise anybody.
"The exercise is just to determine the actual workers on the government's payroll, nothing more, nothing less.
"Since the exercise is still ongoing, the government has decided to release the salaries of those workers who have already been captured.
"The gesture is to prevent them from unnecessary hardship."
He said that it was only after a worker's data had been duly captured that he could be identified as truly living employee of the state government.
"Government is overburdened by huge monthly wage bills, some of the workers on the wage bill do not exist in the real sense.
"This means that a worker can only be identified as existing after undergoing the exercise," Yakubu said.
The state Chairman of Nigeria Labour Congress, Mr. Titus Abana, however, expressed reservation about government's stand.
Abana told newsmen in Maiduguri that government should continue to pay the workers' salaries pending the completion of the verification.
He said that the workers' leadership had asked the workers to reject the salaries until when the government decided to pay all the workers.
Abana said that the workers were fully in support of the verification being carried out by the government.
"We are not opposed to the verification, but we are opposed to the hardship being created for workers in the state," he said.
He also called on the verification committee to hasten the exercise to end the hardship being faced by workers.