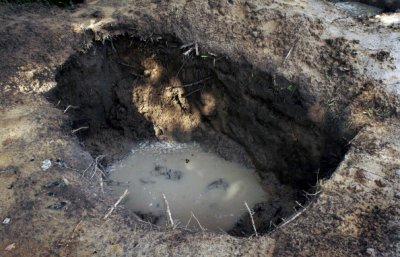 Relatives of people gone missing in Mexico have found at least 60 bodies in a mass grave, activists have said.
The spokesperson for the activist group Colectivo Solecito, Lucia de Los Angeles, said that bodies were found near Colinas de Santa Fe in the eastern state of Veracruz.
She said that the federal police specialists were helping to exhume the bodies.
"The group suspects that those gone missing felt victim of the drug trade.
"The war on drugs has led to much violence in Veracruz," De los Angeles said.
Several rival drug cartels have been vying for power in Veracruz for years.