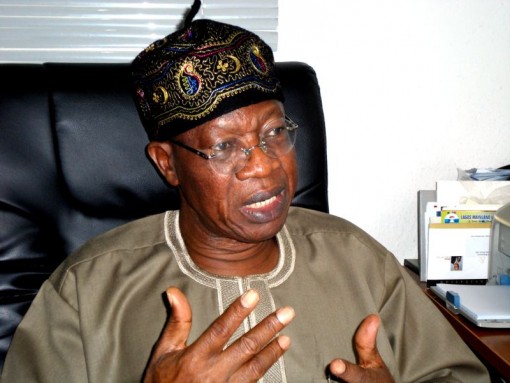 The Minister of Information and Culture, Alhaji Lai Mohammed says the Federal Government is aware of the sufferings and pains of Nigerians and is working hard to assuage it.
Mohammed gave this promise when he featured on the News Agency of Nigeria (NAN) Forum in Abuja.
"We will appeal to Nigerians' to bear with us we are working day and night to assuage the hardship of Nigerians.
"Only yesterday the Federal Executive Council again approved the Borrowing Rolling Plan for 2016 to 2019, because we need external borrowings and multilateral borrowings to be able to compliment our budget."
He said the Federal Government will not leave matters, or rest until it found a solution to the economic crisis facing the country.
He said the inability of the government to fund the 2016 budget, was due largely to the shortfall in production and the crash in the price of crude oil.
"These are some of the issues the government is grabbling with.
"We hear your cry out there, I want to assure you that sooner than later the government will make sure that the hardship and pains will be assuaged.
"People say times are hard, we do appreciate that and we are doing everything to get out of it.
"But we could have also taken an easy way out and passed the burden to the next generation but we don't want to do that."
On the folding up of factories, he explained that it was due to the nonavailability of foreign exchange.
According to him, companies can no longer get forex to buy raw materials to service their machinery in addition to poor electricity.
He said Nigeria was losing 1000 megawatt of power daily to the activities of militants in the Niger Delta.
The minister, however, said that government was putting in place incentives and measures to ensure that factories do not close up.
On the challenges faced by an airline operator, Mohammed said the affected airline had been on receivership for more than two years.
He said that Asset Management Company of Nigeria (AMCON) had already chosen a management for the affected company.
"When a company folds off like that it could be as a result of many factors, after all, we once had a national carrier."
The minister stressed the need for the diversification of the economy.