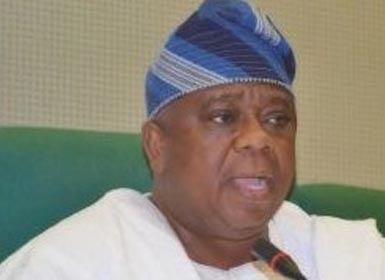 The Lagos State Commissioner for the Environment, Dr Babatunde Adejare, on Saturday, said that the state government had procured three tree-planting spades, to guarantee the sustainability of its greening programme.
Adejare in Lagos said that the tree-planting equipment could also be referred to as 'The Big John Transplanters'.
According to him, the spades are for the sole purpose of transporting matured trees to new locations of need.
"With the help of the equipment, the incidence of indiscriminate tree felling will be drastically reduced.
"And to ensure that the whole country benefits from the Big John Transplanters, the Lagos State Parks and Gardens Agency (LASPARK) has put in place necessary machinery for its commercialisation," he said.
Adejare said the equipment had been used in Calabar to move 50 matured trees to other suitable locations within the state.
He said that LASPARK had moved matured trees to and from various sites in Lagos, with the help of the equipment.
The commissioner said the state was ever ready to render assistance to any state, corporate organisation or individual, to move matured trees from one place to another with the equipment.
Adejare said that the transplanters were obtained from the Big John Manufacturing Inc., HerberSpenings, Arkansas, U.S.
He said that the impact of the equipment, in moving trees, had been tremendous.

Load more