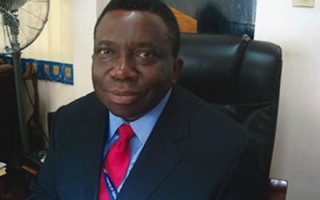 The Minister of Health, Prof. Isaac Adewole, will on Oct. 4, launch the first National HIV quality improvement projects in Abuja.
Mr Dennis Mordi, the Communication Manager, Institute of Human Virology Nigeria (IHVN), announced this in a statement issued on Tuesday in Abuja.
According to the statement, the project aims at improving the diagnosis of HIV in babies and that both adults and babies who tested positive are promptly placed on treatment.
Mordi stated that the initiative would institutionalise structured process of using data, collected at health facilities, to facilitate informed decision-making at the national level for improved service delivery.
"A standard operating procedure (SOP) to guide the implementation of the projects, will be unveiled during the meeting," he stated.
The statement quoted Mrs Chinenye Ugorji, the Project Director of the Nigerian Alliance for Health Systems Strengthening (NAHSS), as saying that the SOP "will increase quick identification of service delivery gaps".
Ugorji noted that the initiatives would explore and improve early infant diagnosis and initiate antiretroviral therapy among infants and adults exposed to HIV.
She also said that the SOP was developed by the Federal Ministry of Health with technical assistance from the University of Maryland, U.S.
It is also being implemented in collaboration with other U.S. Government-funded implementing partners.
"NAHSS is being implemented by the Centre for Disease Control and Prevention with a grant provided by the University of Maryland.
"The centre is partnering with the Federal Ministry of Health to develop the NigeriaQual Programme,'' she was quoted as saying.
Ugorji added that states and health facilities committed to the implementation of the National Quality Management Programme (NigeriaQual) would be given award during the launching.
"The award is the first of its kind and showcases the birth of a national reward system for recognising dedication to the delivery of high quality health services.
"States to be recognised for the award would be chosen based on their exemplary leadership and effective monitoring of health activities and high-level coordination of stakeholders in the HIV programme.

Load more