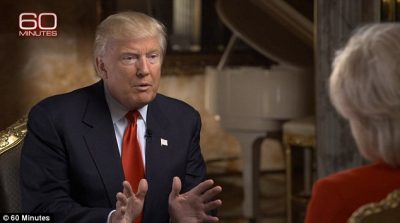 US President-elect Donald Trump has chosen an outspoken critic of President Obama's climate change policies to head the Environmental Protection Agency.
Oklahoma Attorney General Scott Pruitt, 48, is seen as an ally of the fossil fuel industry.
He has been a key player in legal challenges against EPA regulations on greenhouse gas emissions.
Democrats and environmentalists in the US have expressed dismay, calling Mr Pruitt a climate change denier.
News of Mr Pruitt's appointment emerged on Wednesday evening. Mr Trump formally confirmed it in a statement on Thursday.
"For too long, the Environmental Protection Agency has spent taxpayer dollars on an out-of-control anti-energy agenda that has destroyed millions of jobs," Mr Trump was quoted as saying.
Mr Pruitt would "reverse this trend and restore the EPA's essential mission of keeping our air and our water clean and safe", he said.
Mr Pruitt has sued the EPA on several occasions, most recently over Mr Obama's Clean Power Plan, which aims to reduce carbon emissions from power plants.
He called the move "an unlawful attempt to expand federal bureaucrats' authority over states' energy economies in order to shutter coal-fired power plants".
And, writing in the National Review in May, Mr Pruitt said of climate change: "That debate is far from settled.
"Scientists continue to disagree about the degree and extent of global warming and its connection to the actions of mankind."
here is consensus among the majority of scientists in the field that carbon emissions from human activities are a key driver of rising temperatures and that the impact of climate change will be severe.
In the statement confirming his appointment, Mr Pruitt said Americans were "tired of seeing billions of dollars drained from our economy due to unnecessary EPA regulations".
He said he would run the EPA in a way that fostered "both responsible protection of the environment and freedom for American businesses".
-BBC

Load more