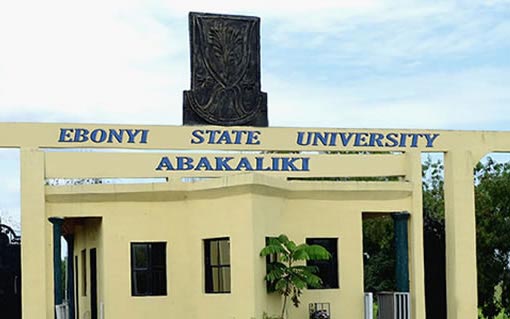 The Ebonyi Government has urged the Ebonyi State University (EBSU) management, to reduce the number of its staff for optimum productivity.
Gov. David Umahi made the call on Wednesday in Abakaliki while swearing-in the newly inaugurated 16-member governing council of the institution.
According to him, the government can sponsor the governing council's trip to other institutions to ascertain the modalities employed in handling staff issues.
"This would enable you effect the necessary changes on return, while also determining the appropriate number of faculties and departments actually needed.
"We would augment the recent school fees reduction with N160million and this would not be easy," he said.
The governor urged the board members to assist the school's management ascertain the staff who should not be employed in the institution.
"These workers will not be sacked but will be integrated into agricultural schemes that the government is willing to fund.
"You should also pay attention to the quality of staff recruited in the institution to ensure academic excellence and high moral standard by students," he said.
He also urged the board members to assist the school's management in activating the staff pensions and gratuities fund scheme as the government has 'gazetted' the institution's staff.
"You should liaise with the government to appoint the fund scheme's managers and immediately transfer the N300million lodged at Union Bank for such purpose.
"The university should start paying contributory pension into the scheme and all funds should be set aside from December," he said.
Chairman of the Board, Prof. Chigozie Ogbu thanked the governor for the appointment and promised to justify the confidence reposed in them.
"The quality of a higher institution is not measured by its gigantic edifices and other structural accomplishments but the level of academic and moral standard infused into the students.
"We will strive to make the school the best in the country and assist in attaining all the governor's educational enhancement goals," he said.
The 16-member committee comprises of academics, former ministers, senators, members of the clergy, among others.