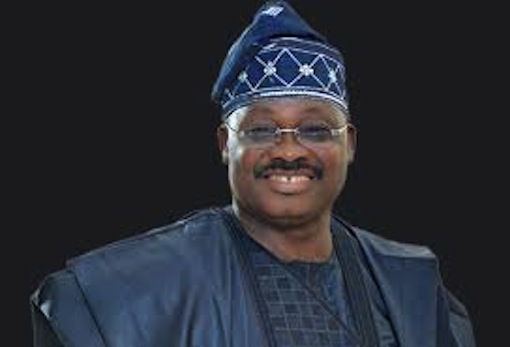 Gov. Abiola Ajimobi of Oyo State on Tuesday said he has redefined ways and operations of governance for the better in the state.
The governor, who spoke during the official flag-off of Saki township road, said" we have done our best to give our people purposeful and all inclusive government".
"This road is about nine kilometers and it will cost about N8 billion, it will be completed in 18 Months with complement of drainage and street lights, "he said.
The News Agency of Nigeria (NAN) reports that the governor later attended a town hall meeting where he gave account of his administration to the people of Oyo North Senatorial District.
In his address, the governor said the town hall meeting was designed discuss important issues in the state and the district in particular.
"We have called this town hall meeting to discuss developmental issues in Nigeria and as at affects us Oyo State.
"It is also crucial as it will be an opportunity for us to highlight government activities since we were elected for the second term and obtain feedbacks from stakeholders.
"It is also discuss and find lasting solutions to most of the problems confronting us as a state, we hope that your suggestions would proffer solutions to critical issues," he said.
The governor, thereafter, gave accounts of all government activities in ministries and agencies in the state.
He also revealed major initiatives by his administration aimed at making life better for people of the District.
"In addition to impressive representations in all arms of government, we have done a lot to develop this region more than any administration has done.
"Today we have flagged-off a road that will touch all major parts of Saki town just like we did in Iseyin and some other parts in this region.
'We have also commenced installations of 33,000 power line here in Saki water dam and also major upgrade of 10 water dams across the District," he said.
Responding, Chief Ade Onifade, a community leader in Saki West Council Area, thanked the state government for various developmental projects.
He appealed to the governor to see to the development of Technical College, Saki and other ongoing projects.
Chief Adeolu Adejumo, while also appreciating the governor, appealed for completion of various projects in the region.
In her remarks, Chief Mrs Funmilola Babalola passionately appealed for urgent interventions as regards payment of salary and allowances to teachers.
"So many pensioners are dying on daily basis because they can't afford health care and because they are hungry please our governor see to our plight.
"We have served this state diligently when we had the capacity, now that we are weak it is time to enjoy the fruit of our labour," she said.
NAN reports that the event was attended by representatives of various interest groups, such as teachers, artisans, unions, community leaders among others.

Load more