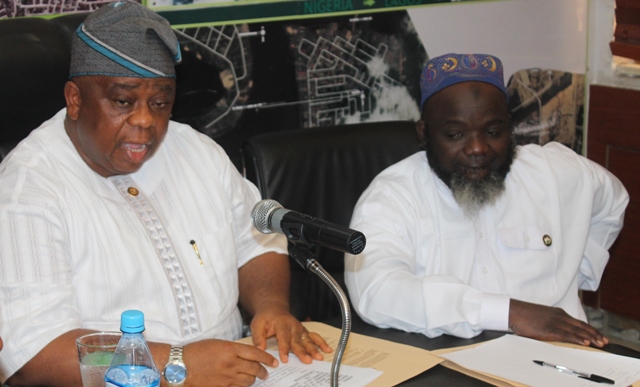 The Lagos State Government on Thursday said that the ongoing reform in waste management in the state will make the Lagos State Waste Management Agency (LAWMA) to play only regulatory and monitoring roles, while conceding policy implementation to private entities.
The Commissioner for the Environment, Dr. Babatunde Adejare disclosed this at the December monthly press briefing of the Ministry.
Adejare said that the new direction in waste management in the State would allow for the infusion of needed technology and resources into waste management through partnership with world renowned waste managers.
He stated that the days when LAWMA veered from its traditional regulatory role into being a player in the sector would soon be bygone since Lagos as a mega city had grown enough to have a proper waste management agency that would regulate and monitor the sector for efficiency.
"To revolutionalise waste management in the state, LAWMA will seize from playing the role of a referee and a player at the same time. This would enable us develop expertise, experience and efficiency in the sector through private sector involvement," he said.
According to him, other measures to improve waste management in the state were the existing landfill sites would be closed and substituted with engineered landfill sites, adding that there would be the creation of transfer Loading Stations in Local Government Areas and deployment of over one million ultra-modern waste bins with censors to monitor their movement against theft.
Recounting the achievements of his ministry in the month of December, the commissioner stated that 12,846 tenements and 1,004 high-rise buildings/commercial properties were monitored across the state for compliance with wastewater management policies, while approval of the State Executive Council had been given to commence the Development of Odomola II Water Treatment and Distribution Network Project on Public Private Partnership basis.
He said that the State Government was already executing the construction of Adiyan Water Treatment Plant Phase II with 70MGD capacity which is to benefit a population of about 3,000,000 people by providing potable water.
These according to him were meant to achieve a smooth delivery of portable water to Lagos metropolis and its environs.
Adejare stated further that 44 abatement notices, 26 court summons and four sanitation alarms were served to check various environmental infractions, including wetland encroachment, burning of solid waste, dirty surroundings, poor spent oil management, extension attached to buildings/shops, street trading, indiscriminate dumping of refuse on verges of road, vegetal nuisances on road median, poor waste management, air pollution, blocked/silted drains, unkempt surroundings and poor toilet facilities, among others.
To ensure free flow of water, Adejare pointed out that drainage clearing and cleaning were carried out on Otedola road, Lagos- Ibadan Express Way, Ikeja, Leventis Wharf Road, Apapa, Ajao Estate, Ahanor Drive, Oshodi, Ikotun BRT Bus Stop, Alimosho, Simpson Collector Channel, Lagos Island, Kirikiri Okodua Collector, Amuwo- Odofin and Collector at Old Abeokuta Road by Railway Crossing, Ifako Ijaiye, Elegushi Palace road in Eti- Osa LGA, Igbo-Orosun channel in Olorunda LCDA in Badagry, CBD-Magodo-Otedola Channel and CMD-Agiliti Channel for free flow of water.
He also stated that construction and dredging of canals and drainages were being undertaken in 22 sites across Lagos State among which are: Adebohun/ Oladejo/ Odutola Street collector drains at Agege, Wilmer-Akpiri Tex-Olawale collector at Ajegunle, Odo Egiri Channel, Egiri at Eredo, Fatokun /Makinde Collector at Abule Egba, Morogbo Road Culvet, Ogoto Collector Drain at Badagry, Obawole Primary Drainage Channel, Ifako-Ijaye L. G.A.
Other activities of the ministry within the month of December, he said, included continuous tree maintenance exercise, tree pruning, aggressive redesigning /regeneration of parks and garden and the replacement of weathered, rusted and old railings with stronger metallic railings painted white for aesthetics purpose.
-Kazeem Ugbodaga