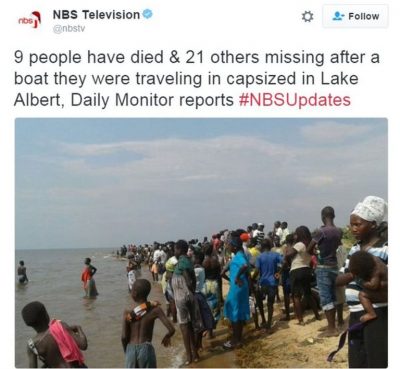 Ten people drowned after an overloaded boat carrying football fans capsized on Lake Albert in north-western Uganda, police confirmed on Monday.
There were 45 people packed onto the boat when it overturned on Sunday, police marine commander James Apora said.
"Most of the people on board, including the boat operator, were drunk," Apora said.
"They were singing and shouting and sat on one side of the boat, forcing it to turn over. We are trying to apprehend the owner of the boat," Apora said.
Boat accidents are common in Uganda, killing dozens of people each year. The accidents are often caused by overcrowding, the age of the vessels, and poor weather conditions.

Load more