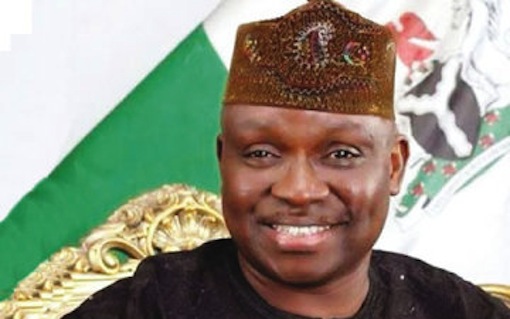 The 16 former Ekiti Local Government chairmen sacked by former Gov. Kayode Fayemi have rejected the N35 million offered by Gov. Ayodele Fayose out of the N3.3billion owed them.
The News Agency of Nigeria (NAN) recalls that the Supreme Court had on Dec. 9, ordered the State Government to pay the chairmen and counsellors N3.3 billion as compensation.
In a unanimous judgment read by Justice Chima Nweze, the Supreme Court held that the sack by Fayemi was illegal and unconstitutional.
Mr Ogunbiyi Olasunakanmi-Synergy, who led the sacked chairmen, made the rejection known at a news briefing on Thursday in Abuja.
He said that an attempt to subvert the Supreme Court's judgment would be resisted by "the good people of Ekiti'' and called on Fayose to obey the verdict of the apex court.
Olasunkanmi-Synergy said that violating the Supreme Court would amount to a total disregard to the judgment of the court.
"All the local government chairmen between 2008 and 2010 met today and unanimously rejected the governor's offer because accepting such offer will be tantamount to disobeying the Supreme Court,'' he said.
He said that any negotiations from the governor should be done through the association's lawyer, Mr Obafemi Adewale.
He called on the governor to act in the interest of the people who served the state "meritoriously''.
The former chairman, therefore, said that denying them their benefit would not augur well for the members.

Load more