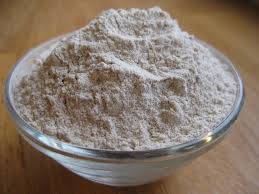 Nigerians have been advised to patronise bread and other pastries made of plantain flour to enjoy maximum nutrition for a healthy living and to promote local production.
The National President of the Concerned Youth Empowerment Association of Nigeria (CYEAN), Mr Noble Adaelu, made the call in Abuja on Monday.
"The plantain flour is a healthier option to cassava and wheat bread for those with health challenges in particular.
"Plantains are so versatile and nutritious; if you are looking for flour alternative, then, look no further because you can make pizza, chips, bread, dessert and many more from plantain flour.
"The demand is on the increase due to more awareness of its health benefits as it is rich in iron, vitamins A, B, C, magnesium and phosphorus.
"It has high resistant starch which helps to make people slimmer and healthier, they are diuretic and can help prevent ulcer, kidney and bladder problems and are essential for healthy pregnancy'', he said.
Adaelu said plantain flour technology which is completely indigenous and being commercialised by Nocon Plantain Foods Limited could save foreign exchange for the country.
He projected that the technology would employ 500 professional/non-professional youths for a start in every state of the federation.
The president, therefore, urged youths to venture into plantain cultivation to meet the increasing demand of raw material for the flour.

Load more