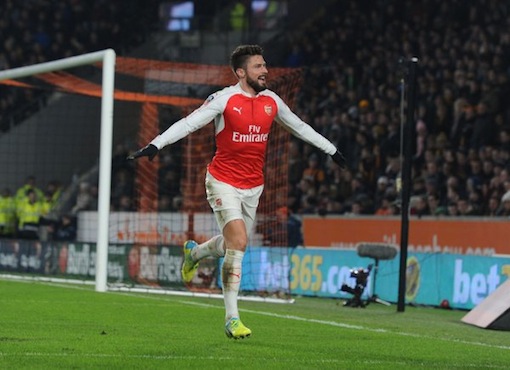 Arsenal came back from three goals down to draw at Bournemouth. The visitors were heading for a shock defeat when Olivier Giroud scored on 90th minutes to give Arsenal a point from the game.
The gunners were 3-0 down after 58 minutes but fought to equalise and snatched a vital point at Bournemouth.
The home side took the lead after 16 minutes through Charlie Daniels and on the 21'st minute, Bournemouth took a 2-0 shock lead, thanks to a penalty, which was converted by Callum Wilson.
Bournemouth added to Arsenal's misery when it scored the third goal on 58th minutes through Ryan Fraser to make it 3-0.
Alexis Sanchez scored for Arsenal in the 70th minutes of the game while the gunners quickly added a second through Lucas Perez on 75th minutes of the game.
Olivier Giroud rescued a point for Arsenal when he scored the equalizer in injury time to tie the game.
-Kazeem Ugbodaga

Load more