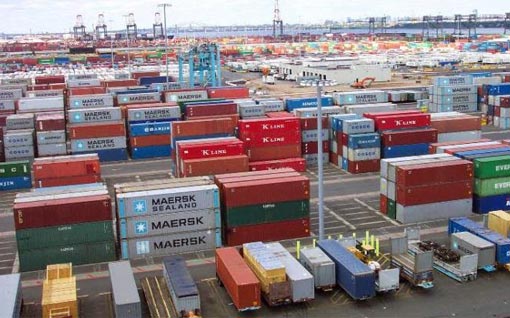 A Kano-based car dealer, Alhaji Jaafar Adam-Jikamshi, has advised the Federal Government to establish dry ports to boost economic activities in the country.
Adam-Jikamshi told the News Agency of Nigeria (NAN) in Kano on Wednesday that establishing the dry ports was also essential to encourage foreign car dealers to patronize the ports for the economic development of the country.
"The Arabs, who are the major importers of cars in Cotonou, Benin Republic, would shift their business to Nigeria and this would be of economic benefits to the country.
"I know there was a plan to establish such ports in Kano, Funtua in Katsina State and other places in the far north but I don't know what is delaying the project," he said.
According to him, if the government will establish the dry ports and at the same time reduce the import duty particularly on luxury cars, it would aid massive importation of cars and boost the nation's economy.
"The reduction of import duty for such vehicles will aid massive importation through the dry ports in addition to contributing to the growth of our economy," the dealer said.
He noted that importing cars through the seaports was cheaper and easier than those imported illegally via the land borders.
Adam-Jikamshi said as a dealer of middle-class cars, the money spent on importing vehicles through the Niger Republic and Maje land borders was much higher than those imported through the seaports.
"Dealers spend N450, 000 duty for 2003 to 2005 car models when importing them via the seaport, but they have to spend between N616, 000 and N644,000 on the same model imported through the Maje and Niger Republic borders respectively.
"It is also easier and safer to import cars through the seaports and the money you spend will go to the Federation account.
"But if you import cars via the land borders, the huge amount of money you spend on the way won't be of benefit to the government.
"You will also suffer a lot on the way as you have to cover over 2,000km before you reach Kano, he said.
He, therefore, urged his colleagues to support the Federal Government's efforts to improve the ailing economy by shifting their importation through the seaports.
NAN reports that the Federal Government's ban on importation of cars through the land borders commenced on Jan. 1

Load more