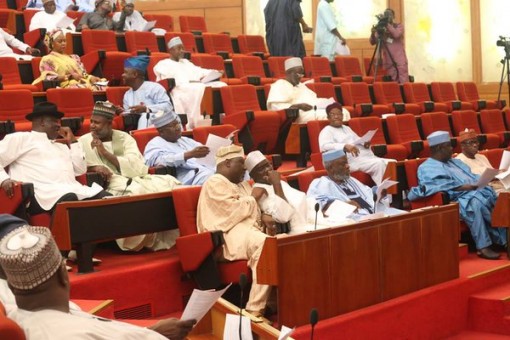 The Youth Initiative for Advocacy Growth and Advancement (YIAGA) has called on Nigerians to support the passage of the bill on `Not Too Young To Run' by the National Assembly.
The YIAGA Executive Director, Mr Samson Itodo, said in Abuja on Thursday that the passage would fast track eligibility of youths for elective political offices.
Itodo said youths played active roles in promoting democracy and national development aside from being in the vanguard of fighting for Nigeria's independence from the British.
According to him, young men and women in civil society groups and human rights activists have remained steadfast in defending Nigeria's hard-earned democracy.
"The widely acclaimed elections that saw the ceding of power from the then ruling People's Democratic Party to the All Progressives Party was largely serviced by the youths.
"Some of them worked as electoral officials, either from the ranks of National Youth Service Corps or Ad-hoc staff engaged in managing election.
"At the same time, the youths in the several political parties canvassed for votes and even held the social media for several months in the run off to the elections."
He decried the insertion of age limit in the 1999 Constitution (as amended) for anyone interested in contesting for a political office, saying introducing age limits as a criterion was unnecessary for elections.
The executive director noted that several factors, including globalisation, technology and the ever evolving dynamics in global politics encourage the youths to seek elective offices.
He said: "at the age of 18, an individual is presumed to be responsible for his/her actions; it therefore presupposes that he/she is capable of understanding party manifestoes".
According to him, "Not Too Young To Run" bill at the National Assembly is timely, and with such bill there is hope for the youths in Nigeria's political space.
The "not too young to run" bill is being sponsored by Mr Tony Nwulu, and YIAGA is pressing for its passage.

Load more