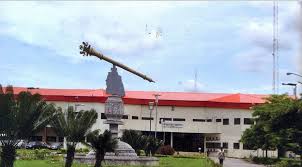 The Akwa Ibom House of Assembly has passed six bills into law in the first half of its current legislative year.
The House Chairman Committee on Information, Mr Ime Okon, disclosed this in Uyo on Sunday.
Okon, who represents Ibiono Ibom state constituency, said that the second legislative year of the state assembly began in June 2016 and would be rounded up in June 2017.
He said that the House also passed 12 resolutions in the first half of the legislative year.
"Between June and December 2016, we were able to pass 12 resolutions affecting Akwa Ibom State and we also passed six bills into law," Okon said.
The lawmaker attributed the success to the commitment and zeal exhibited by members.
He said that members of the sixth assembly came with one mind to serve Akwa Ibom state and attract development to the people.
"The success of the Sixth Assembly is due to the fact that we are all like-minded to serve, and at the end of the day, we should be able to point to the development we have been able to attract to our people.
"In order to achieve success, we must have a cordial relationship other arms of government.
"All arms of government work together for a common purpose and this is to serve the people that voted us to power," he said.
The lawmaker said that the legislature would perform its oversight function better when the state House of Assembly was given financial autonomy.
Okon said that elected officers should always be accessible to their constituents.
According to him, politicians and all elected officers should give back to the society to ensure the confidence the electorate reposed on them.
The Ibiono Ibom representative appealed to the state government to revive the abandoned Government Technical College, Ikot Ada Idem, to encourage technical education in the state.
He said that a lot of equipment meant for the institution were lying waste in the premises, noting that if put to use, they would bring development to the people.
The lawmaker promised that the sixth assembly would continue to work in harmony with the other arms of government to ensure that they deliver dividends of democracy to the people.

Load more