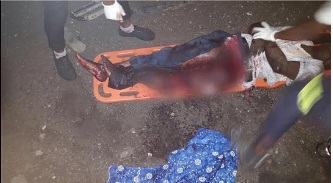 A Twitter user, by the name Gbemi Famoti @gbemifam, some hours ago took to his Twitter page to narrated his near-death experience last night on the 3rd Mainland Bridge.
Famoti who didn't hide his disappointment with LASG revealed how he almost died in a car accident on Thursday night because of the country's constant negligence and disregard for safety.
He said he survived a crash after he drove into the section of the 3rd mainland bridge road that is being renovated.
According to reports, there is an ongoing construction along Third Mainland Bridge in Lagos, and road users often lament the fact that there is no sign on the road to let drivers know of the construction works in the middle of the highway.
It was learnt that the contractors have broken and removed the bitumen used for surfacing and roofing the road but placed no sign to say that the road is now rough, and as a result of this, a man nearly lost his life on Thursday night.
Below is how he narrated his near-death experience;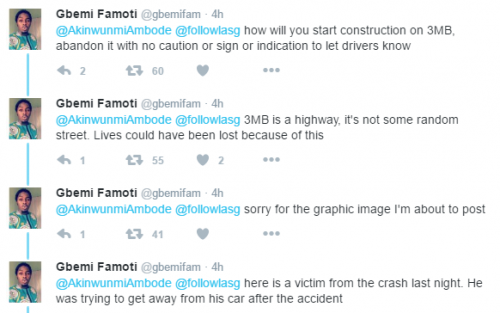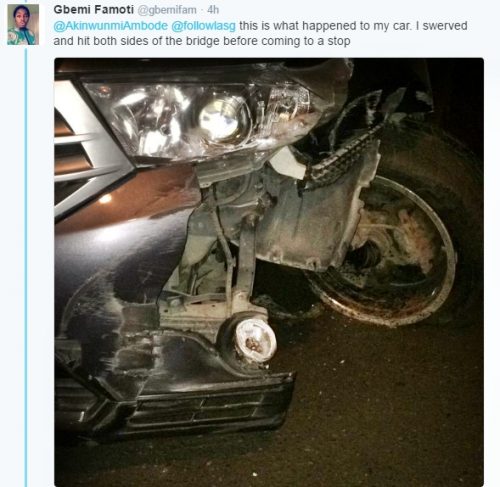 Load more