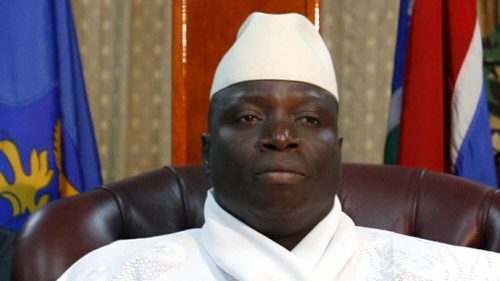 The UN Security Council on Thursday affirmed that Adama Barrow is now the legitimate President of The Gambia, declaring that "former President Yahya Jammeh is out".
The President of the Security Council, Olof Skoog (Sweden), told the UN Correspondents after the adoption of the Resolution 2337 (2017) by consensus by the 15-Member Council.
The Correspondent of the News Agency of Nigeria (NAN) reports that the Resolution was sponsored by Senegal on the situation in The Gambia.
NAN reports that the Resolution by Senegal, sought the Council's approval and support for ECOWAS to take all necessary actions to remove Jammeh and install Barrow as President.
"I just made a call to The Gambia's President Adama Barrow to tell him that the Security Council is behind him and support him as the president.
"The Security Council affirmed support to President Barrow. The Resolution adopted just now is political.
"There is a strong request to former president Yahya Jammeh to carry out peaceful transfer of power to President Barrow.
"The Council resolved that the will of the people of the Gambia as expressed on Dec. 1 must be fully respected. That is the message of the UN Security Council.
"The Council urged all parties to exercise restraints. Jammeh is now out.
"The Security Council is now behind ECOWAS stands behind the efforts of ECOWAS to resolve the issue.
"The Council is following the events in The Gambia closely.
"The Security Council has directed the Secretary-General to report to the Council within the next 10 days.
"We know as we speak, political efforts are still ongoing to resolve the crisis peacefully," Skoog said after the adoption of the Resolution.
He said that the Council wanted the political crisis to be resolved as bloodlessly as possible and would have preferred a peaceful resolution, if Jammeh would heed the call.
NAN reports that the Members of the Security Council, who contributed to the debate of the Resolution, included that of China, Japan, Russia, U.S., Senegal, among others.
They all affirmed their support to the Resolution and expressed concerns on the consequences of Jammeh's action on the civilians in the country, the sub-region and the region, as a whole.

Load more