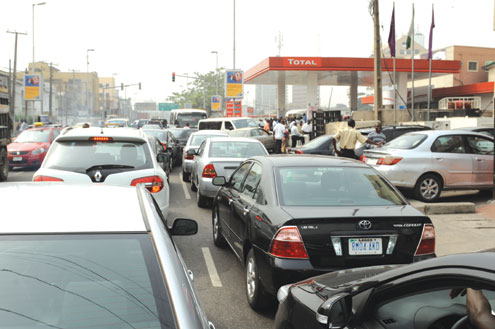 The Department of Petroleum Resources (DPR) said it has sealed 15 filling stations for selling above the pump price in Kano.
The Comptroller in charge of the Kano and Jigawa States, Alhaji Isa Tafida made this known on Wednesday during a news briefing in Kano.
Tafida said that since the sight of long queues at some filling stations on Friday, the Department mobilised its staff and began a strict surveillance.
"We have visited 114 stations and 99 were found selling approved the price of N145 while various sanctions had been imposed for various violations.
"Some of the stations were sanctioned for hoarding petroleum products and some were sanctioned for diverting the products," he said.
Tafida warned petroleum marketers to desist from such sharp practices as severe weight of the law awaited defaulters.
The comptroller said that stations selling above government's approved price would pay a fine of N100, 000 per unit pump, if found guilty for the first time.
He said second offenders after previous warning would attract a sanction of closure of the station for three months.
Tafida said that any marketer found hoarding the products would be fined N200 per litre of the hoarded product.
He appealed to the public, the media and security agents to assist the department with useful information on any defaulting station for necessary action.
Petrol scarcity has hit Kano since Friday, with a rumour that prices of petroleum products have been hiked.
Long queues have been noticed while many stations have closed for business in anticipation of increase in pump price.

Load more