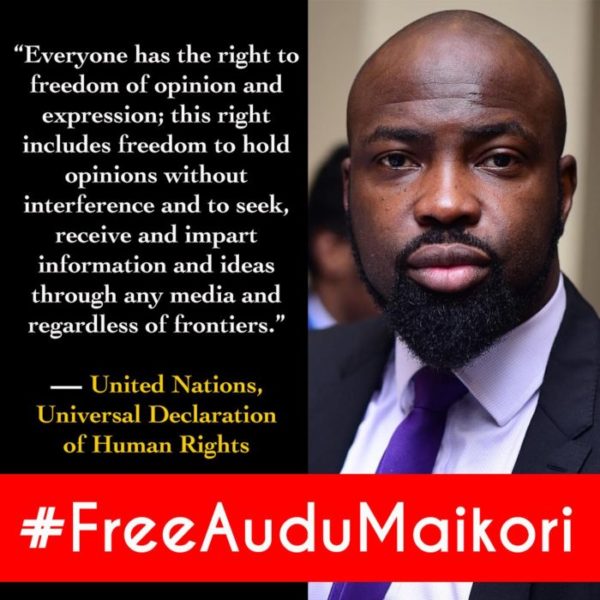 A campaign to free Chocolate City boss Audu Maikori has been launched in the social media.
Maikori was rearrested on Friday and taken to Kaduna by the Nigeria Police.
The 41-year-old social activist was taken into custody after he honoured an invitation by the Nigerian Police to the Police Force Headquarters in Abuja.
Maikori was first arrested on February 17, 2017 following a Facebook post on the Southern Kaduna killings which he later retracted after it turned out some of the details of the post were inaccurate.
Despite apologising and retracting the post, the Police went ahead to arrest him. He was released a day after following intense social media pressure.
Just a few days ago, Maikori collapsed at the Muson centre venue of the annual Women in Management, Business and Public Service (WIMBIZ) conference hosted by Ebony Life TV founder Mo Abudu.
Kaduna State governor Malam Nasir El-Rufai recently stated that Maikori was granted bail and would soon be made to face trial.
Maikori, it was learnt, has been taken to Kaduna State where he is expected to be arraigned on Monday.
While the charges against him remain unclear, sources said Maikori will be charged under the Penal Code for two counts of conspiracy and inciting public disturbance respectively.
Maikori family and friends said there is no case against Maikori. "This is purely personal, political and an attempt to silence the voices of the oppressed people of Southern Kaduna", one of them said.

Load more