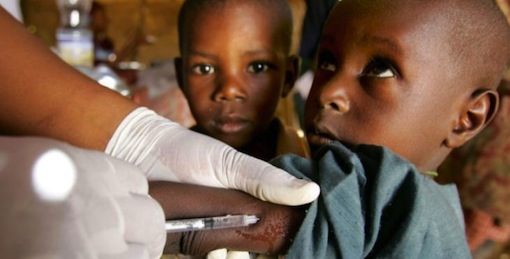 An outbreak of Cerebro Spinal Meningitis( CSM) has claimed five lives in Gada and Wauru towns of Gada Local Government area of Sokoto State.
The state Commissioner of Health, Dr Balarabe Kakale, in Sokoto on Thursday, said that the five died at the Gada General Hospital and Wauru Primary Health Centre.
He said:"Three of the deaths were recorded at the Gada General hospital, while two were recorded at the Wauru PHC."
Kakale said that the state government had taken cerebrospinal fluid samples from the victims which were analysed at the medical laboratory in Sokoto and confirmed to be meningitis.
He said that the death was not due to "any strange or mysterious disease as widely speculated in some quarters."
The commissioner said:" Other cases of high fever and cerebral fever were identified, but, the situation had been brought under total control.
"The situation had however subsided as only two persons were currently on admission at the Gada General Hospital and they were responding to treatment.
"The state government had since deployed a high-powered medical team, including an epidemiologist who conducts case definition, identification and contacts tracing."
Similarly, Kakale stated that the state government had mobilised adequate drugs and medicament to the local government for the free treatment of the patients.
He said further that the state government has embarked on massive sensitization campaigns of the communities in the area.
According to him, the gesture is to end traditional beliefs making people to delay reporting the outbreak of such diseases to nearest health facilities.
"We are also sensitising them on the need to ensure that they allow their children to be immunised against polio and other child killer diseases like tetanus, whooping cough, diphtheria and pertussis, among others.
"They are also being sensitised on the need to ensure personal and environmental hygiene, as well as avoid sleeping in congested rooms."
In a related development, the Director of Primary Healthcare in Gada Local Government, Hajiya Faiza Manu, said the local had dispatched medical teams and drugs to the affected areas.
"We have also set up five health zones in Kaffe, Gada, Dukamaje, Wauru and Kaddi, where the patients were being treated and given drugs free.
"We thank the state government for swiftly swinging into action and by the grace of God, the situation has been brought under control now."

Load more