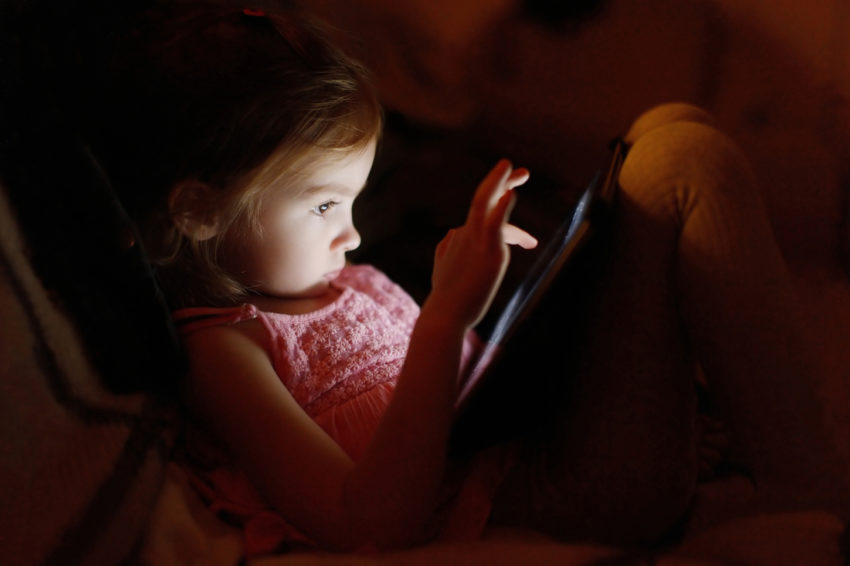 Dr Omale Charles, Managing Director, Fortress Eye Hospital and Medical Centre, Abuja, has advised those who spend long periods of time on their mobile devices at night to always leave room lights on.
Charles gave this advice on Friday in Abuja.
He said this would go a long way to reduce the level of light directed to the eyes which could lead to damage to one's vision.
The expert was speaking on the sidelines of this year's World Glaucoma Week (WGW) commemorated from March 12 to March 18, with the theme: "Beat Invisible Glaucoma".
Charles said those who spent long periods of time on these devices and also computers should ensure they took breaks away from the devices and gadgets in order to protect the eyes from damage caused by excessive exposure to light.
"Working long hours on the computer can affect the eyes and vision. This can trigger a negative reaction to the eyes and cause headache, loss of concentration and ultimately predisposes one to develop Computer Visual Syndrome.
"If this continues on a long-term basis, it can lead to permanent damage to the eyes.
"Therefore, one should make efforts to wear protective eye glasses or use a computer screen so that the level of direct light to the eyes is reduced.
"When you work on the computer screen for long periods you should try to take a break from your work once in a while.
"From 20 seconds to about 20 minutes try to look at least 20 feet away and that way you break the continuous exposure of the light to your eyes which can result in damage to the element of vision."
He also cautioned the public, especially those predisposed to or at risk of developing eye diseases against excessive consumption of alcohol.
Charles said consuming alcohol in excess quantity could affect the nerves of the eyes increasing the chances of damage to one's vision.
The expert, who described alcohol as a depressant, said the substance once consumed overtime gave a feeling of euphoria and subsequently affected one's thinking and coordination.
Charles said alcohol could only give such feeling to an individual because it worked through the nerves, adding that any substance that worked using the nerves could affect vision.
"For someone who already has a biological predisposition to glaucoma, taking alcohol or any other substance that can affect your nerves, thereby accelerating damage to the nerve of vision.
"Another thing to consider is the quantity of alcohol consumed by an individual and the level of concentration of this alcohol.
"Drug and substance abuse also have negative effects on the eyes; activities such as direct gaze at the sun can expose one to ultra-violent radiation.
"When moving outdoors, you should wear protective eye shade or a face cap to protect your eyes from this radiation because it can cause external growth within the eyes and can serve as a trigger for vision impairment."
He listed other activities that could directly affect the eyes to include welding, adding that the iron particles caused direct trauma to the eyes.

Load more