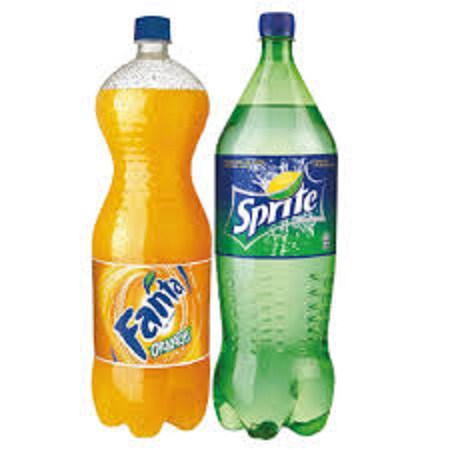 By Jamiu Yisa
The Chairman, Committee on Health Services of the Lagos State House of Assembly, Segun Olulade, has urged residents of the state to adhere to a recent court ruling, which declared that the consumption of Fanta and Sprite with Vitamin C is poisonous.
Justice Adedayo Oyebanji of the Lagos High Court, Igbosere, had recently ordered the National Agency for Food, Drug Administration and Control (NAFDAC) to direct the Nigeria Bottling Company Plc., manufacturers of Fanta and Sprite, to include a warning on the bottles of the product, that its content cannot be taken with Vitamin C.
Olulade, while reacting to this ruling commended the presiding Judge but noted that the judgment was not stiff enough, explaining that "a lot of Nigerians out of negligence would have consumed Fanta and Sprite with Vitamin C and had in the process lost their lives.
"If this issue had not happened, we would still have remained ignorant and continue taking our Vitamin C with Fanta and Sprite. Only God knows how many people would have died out of this negligent act of NBC and NAFDAC that is supposed to regulate their activities.
"Now that we have known these products cannot be taken with Vitamin C, I want to advise Nigerians, Lagosians especially to be weary and desist from excessive consumption of the said products."
The lawmaker, who is representing Epe Constituency II in the House of Assembly, explained that he has no intention to damage the reputation of NBC, "I am just concerned about the health of the people we are representing.
"If these products can fail sample test for human consumption in the United Kingdom, and become poisonous in the presence of Ascorbic Acid ordinarily known as Vitamin C, then I believe we need to caution our people to be careful of excessive intake of the products.
"The Federal Government should also sanction the leadership of NAFDAC for this because if NAFDAC has been doing its job diligently, we would have known this before now and it would have avoided unnecessary deaths," the lawmaker added.

Load more