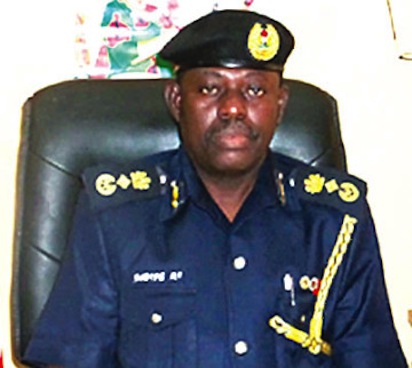 The Lagos State Director of Fire Services, Mr Rasaq Fadipe, says no life was lost in the Saturday fire incident at the NAFDAC office in Oshodi, Lagos.
Fadipe disclosed in Lagos that nobody was injured in the incident which happened at about 3.30p.m.
He said that five water trucks were deployed to the scene immediately his men were alerted to put out the fire.
According to him, it is not NAFDAC warehouse that was burnt.
"The fire occurred in a container loaded with some tyres, drugs and other items.
"I don't know if they were seized items, but my men were able to prevent the fire from spreading to the warehouse and other buildings," Fadipe said.
In his account, Mr Adesina Tiamiyu, the General Manager, Lagos State Emergency Management Agency (LASEMA), said that full investigation into the cause of the fire would be carried out by the appropriate authorities.
Tiamiyu said that on the spot investigation showed that the incident started at about 3.15 p.m.
According to him, the inferno started from the power house.
He said that other buildings including administrative building which house the central laboratory complex of the agency were salvaged by the combined team of LASEMA and Lagos State Fire Services.
He said that officials of NAFDAC also rendered necessary support for the intervention.
"The fire has been put under control as damping exercise was presently on going,'' LASEMA general manager said.
Load more