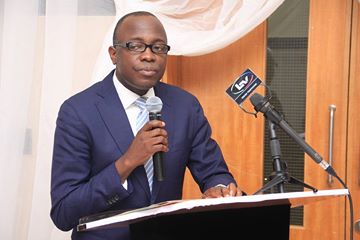 By Kazeem Ugbodaga
The Lagos State Government has issued April 14 deadline to landlords to pay their Land Use Charge, LUC, and benefit from 15% discount rate being offered by the government.
A statement from the Ministry of Finance and signed by the Director, Public Affairs Officer, Modupe Ileyemi charged Lagosians to pay their LUC on time as government has magnanimously extended the discount window for payment April 14.
The government said the discount window would close on the said date to allow Lagos residents to further enjoy the discount of 15% on 2017 bills.
"In order to ensure that Lagos continues to excel and its citizens enjoy the laudable programmes of the present Administration, property owners in the State are hereby urged to fulfill their civic responsibility by paying their Land Use Charge promptly.
"Land Use Charge is a Consolidation of all Property and Land based Rates and Charges payable under the Land Rates Law, the Neighbourhood Improvement Charge Law and Tenement Rates Law in Lagos State. The revenue accrued from this charge is used for infrastructural development in the state,' the statement said.
The government said owners of properties who had been administered Land Use Charge Demand Notice were advised by the State Government to desist from payment of Tenement rate and Ground rent as Section 22 of the Land Use Charge Law clearly stated that, "On and from the date when Land Use Charge is levied on a property in accordance with this Law, the provisions of the Assessment Law, Land Rates Law, Neighbourhood Improvement Charge Law and Tenement Rates Law and any amendments made pursuant to it shall cease to apply to that property."
The government warned that late payment or non-payment of the charge on an annual basis would attract accrued penalties and accumulation of arrears, stressing that prompt payment was strongly advised.
"The Lagos State Government encourages all property owners to take advantage of the extended discount window and ensure payment is made on or before 14th April, 2017 in order to encourage the government in the delivery of services to the general public," it stated.