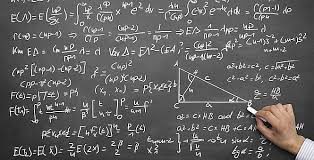 No fewer than 3,000 students from public and private junior senior secondary schools in Lagos State will converge for the first Naija Mathematics Olympiad on April 1.
Mr Andy Akhigbe, the Director, Mathematics Laboratory Limited in Lagos, said on Friday that the competition would hold in six educational districts in the state.
The competition is being organised by Mathematics Laboratory Limited in collaboration with Mathematics Association of Nigeria (MAN) and Dragnet Solutions Limited.
The competition is aimed at exposing mathematics to students and to enhance its learning among students.
The director said the competition was shifted from March 25 to April to give room for more students to complete their online registration.
He expressed worry that stakeholders in the education sector had not created the right platform to make the subject attractive to students.
"We are trying to demystify and enhance learning of mathematics among children as well as remove phobia for the subject.
"We have provided free platform for teachers and students to practice and test their mathematics skills online.
"Mathematics is not enticing because we have not created the right platform or model to attract our students,' he said.
Akhigbe urged parents to encourage their children to participate in the competition with other smart children and be rewarded.
He said that the questions would be set by members of the MAN and up loaded online for easy access.
"The system will mark the papers automatically as soon as candidates submit their entries and get their scores immediately," he said.
Akhigbe said participants could practice free from the comfort of their homes through internet enabled mobile phones, tablets, laptops and desktop computers by downloading the application software.
He urged parents and school administrators to register their children for the competition.
The director said winners would be rewarded with prizes worth N1 million, six educational tablets and six flat screen television sets as consolation prizes for school and mathematics teachers.

Load more