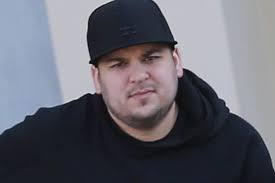 Brother to the Kardashian sisters, Rob might just be getting a dating show soon.
Following his alleged breakup from Blac Chyna, Rob Kardashian may end up looking for love on a reality dating show.
According to Life & Style's sources, Kris Jenner is trying to get her son his own dating show.
The source revealed that "Kris has been in talks with TV execs about a show called Rob's Romance, she's already writing up a synopsis. It'll have a similar vibe to The Bachelor in that Rob will go on dates with a variety of women in the hopes of finding the one."