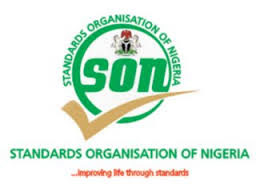 The Standards Organisation of Nigeria (SON) says it has confiscated five truck-load of substandard electric cables, worth over N40 million in Obosi, near Onitsha, in Anambra.
Dr Romanus Isife, Acting State Coordinator, SON, made the disclosure on Tuesday in Awka.
Isife said the seizure was made on March 27, following a petition on the imported substandard electric cables, written against the fake producer, by the original patent of the cables.
He said two persons attached to the distribution firm where the items were recovered from were also arrested by the organisation.
"The operation, which was carried out after an investigation, was part of our zero tolerance and enforcement, to rid the country of substandard products.
"Nigeria, being a developing country and emerging market for all products, is no yardstick for life-threatening substandard products in the country.
"Our core mandate is to elaborate and enforce the application of standards for all products," Isife said.
According to him, the confiscated electrical cables are life-endangering products, adding that they cannot resist fire.
Isife, who said that enforcement would be a continuous exercise, warned those indulged in counterfeiting to desist from such act or risk arrest.