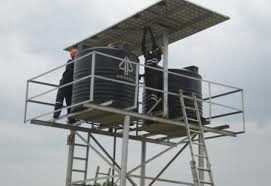 The FADAMA III Additional Financing (AF) in Niger has provided solar borehole worth N2.8 million for Kasakoguin community in Wushishi Local Government Area, Mr Aliyu Kutigi, the State Project Coordinator says.
Kutigi made this known in Minna on Saturday.
He said that the solar borehole was a World Bank Assisted project carried out under the International Development Association (IDA) credit facility assisted project.
He said that the FADAMA I, II, III were successes, which resulted in the participation of the 25 local government areas in the FADAMA III AF.
The state programme coordinator said that there were 5, 000 FADAMA farmers across the state cultivating rice and sorghum under the FADAMA III AF project.
He said that the Federal Government was using the project to boost food production and increase the earnings of the smallholder farmers.
Mr Malam Aliyu Bawa, a FADAMA facilitator also said there were about 500 people in the community, adding that before the implementation of the project, their source of water was a stream in the area.
"We now drink tap water in my community; we are grateful to government and FADAMA,'' he said.
Aliyu said that the project intervention improved farming activities in the area, especially the cultivation of rice and sorghum.
The FADAMA III AF is a four year project, which started in 2014 and scheduled to end in December.