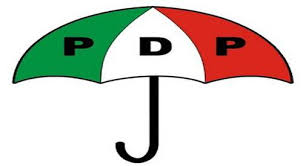 The Peoples Democratic Party (PDP), in Jigawa, has set up a 55-man committee for the forthcoming Local Government election scheduled for July.
The Northwest Vice Chairman of the PDP, Alhaji Babandi Ibrahim, disclosed this at a news conference after the party's meeting in Bamaina village, in Birninkudu Local Government Area of the state.
The committee were made up of stakeholders, including former senators, state and national members, commissioners, council chairmen, special advisers and assistants.
He said that the names of the committee members would be announced on April 9, when the committee would be inaugurated at the party's headquarters in Dutse.
Ibrahim added that after the inauguration, the committee would set up sub-committees for the smooth and successful participation at the council elections.
He said the party would contest in the 27 council chairmanship seats and the 287 councillorship seats in the state.
Ibrahim expressed optimism that the party would win all the council and councillorship seats in the state.
Earlier, the former governor of the state, Alhaji Sule Lamido, urged the stakeholders to ensure that they nominate candidates in line with the wishes of their constituents.
Lamido further warned against imposition of candidates on the electorate.
He said that youths should be given the chance to elect those who they considered competent enough to lead them.