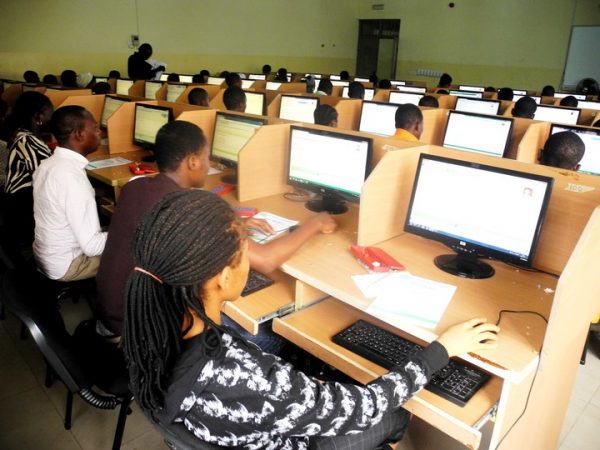 The Joint Admissions and Matriculation Board (JAMB) said on Wednesday that 800,000 candidates have registered since the sales of UTME form began on March 20.
The board's Head of Information, Dr Fabian Benjamin, told the News Agency of Nigeria (NAN) in Lagos that the introduction of the remita mode of payment has improved the process of acquiring registration documents.
NAN reports that prospective candidates for the 2017 all Computer Based Testing (CBT) had urged the board to consider extending the registration period due to the multiple challenges accompanying the process.
They described the process as cumbersome, stressful and frustrating and as such, that there was need to extend the deadline in order to register all applicants.
However, Benjamin said that the introduction of the remita mode of payment had mitigated the challenges faced by the candidates in acquiring the e-pins.
He told NAN that the new remita mode allowed anyone to make payment and get the e-pins from the comfort of their homes.
READ: JAMB: 25 persons arrested over illegal sale of materials
"This measure has doubled the rate of the registration as over 800,000 candidates have registered.
"I want to assure all candidates that are desirous of registering for this examination, will not be left out.
"We are working hard to ensure that no Nigerian child is denied of his or her right of advancing in education.
"What we are doing currently is for the benefit of not only these candidates, but for the entire Nigerians.
"We do not intend to extend the registration deadline as we are sure that all of the candidates will be duly registered,'' he told NAN.
Benjamin said that reports had also indicated that many registration centre owners were happy with the way the exercise was going.
He said the centre owners had not complained of any form of challenges as they were well briefed, and the centres, well screened before the registration began.
NAN reports that the registration for the UTME which started on March 20 is scheduled to end on April 19.
The computer based testing of the UTME has been scheduled to begin on May 6.

Load more