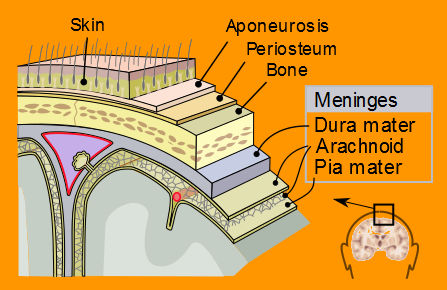 The Federal Government on Friday said vaccination for meningitis is free throughout the country and asked Nigerians not to pay for it.
The Executive Director, National Primary Healthcare Development Agency (NPHCDA), Dr Faisal Shuaib, said this in a statement made available to newsmen on Friday in Abuja.
Shuaib therefore advised Nigerians to report any health centre or health worker who extorts money for the on-going meningitis immunisation to the nearest law enforcement agency.
He said the attention of the agency had been drawn to a report of sharp practices by some health workers and Civil Society Organisations (CSOs) extorting money unsuspecting and desperate citizens.
He added that some health workers were alleged to have extorted money and other forms of incentives from members of the public before being vaccinated against Cerebro Spinal Meningitis (CSM).
Shuaib said that the vaccination against CSM, like other vaccination in the National Immunization schedule, is free by the Federal Government of Nigeria.
"The Federal Government had spent billions of Naira to procure, store, maintain and distribute such vaccines to all parts of the country.
"Under no circumstances should any health worker demand for money from members of the public for such services,'' he warned.
READ: I was misquoted on cause of Meningitis – Governor Yari
According to him, the vaccines' preventable diseases are covered free-of-charge under the National Immunisation schedule which includes Bacillus Calmette Guerin – (BCG), Poliomyelitis and Hepatitis B.
Others are Diphtheria, Pertussis and Tetanus toxoid -(Pentavelent vaccines), Haemophilus influenza type B, Pneumococcal vaccines, Inactivated Polio virus vaccines, Measles, Yellow Fever and of course, Meningitis vaccines.
The News Agency of Nigeria (NAN) recalls that sequence to the outbreak of meningitis in some parts of the country, the federal government had made available 500,000 doses of meningitis vaccines.
The government is still expecting the delivery of additional 823,000 doses to curtail the outbreak.
NAN also reports that residents of Kubwa, FCT-Abuja, have alleged that they were being charged N500 by vaccinators per person before receiving the CSM vaccine.
Some residents who spoke to NAN said that they did not understand the rationale behind the fee, when the federal government had announced that the immunisation was free.