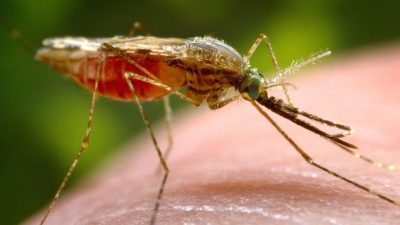 The World Health Organization says three African countries have been chosen to test the world's first malaria vaccine.
Ghana, Kenya and Malawi will begin piloting the injectable vaccine next year with young children.
WHO said Monday that the vaccine has the potential to save tens of thousands of lives if used with existing measures. The challenge is whether impoverished countries can deliver the required four doses of the vaccine for each child.
Mosquito-borne malaria infects more than 200 million people worldwide every year and kills about half a million, most of them children in Africa. Bed netting and insecticides are the chief protection.
WHO says a global effort to counter malaria has led to a 62 percent cut in deaths between 2000 and 2015.
AP

Load more