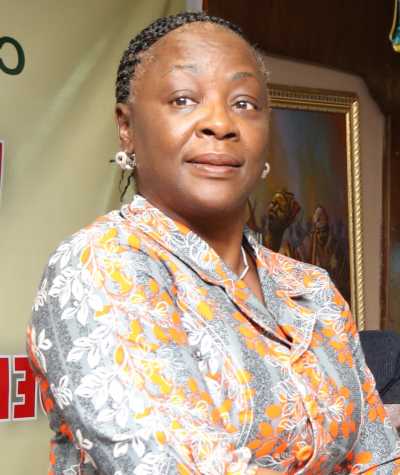 By Kazeem Ugbodaga
Lagos Head of Service, HOS, Mrs Olabowale Ademola who was acquitted by the court of corrupt charges along her husband, has resumed office.
Ademola stepped down as HOS in December 2016 as she was battling a case of corruption along with her husband, Justice Adeniyi Ademola.
The Economic and Financial Crimes Commission, EFCC had last year arraigned the couple over allegation of corrupt practices.
However, Justice Jude Okeke of the FCT High Court, Maitama, three weeks ago dismissed the 18-count corruption charges preferred against Justice Adeniyi Ademola, his wife, Olabowale and Mr Joe Agi (SAN).
They were arraigned by the Federal Government on charges bordering on criminal conspiracy to receive gratification in various ways, contrary to Section 8(1)(a) of the Independent Corrupt Practices and other Related Offences Act 2000.
It was gathered that Mrs Ademola had asked Governor Akinwunmi Ambode permission to step down as HOS in a bid to clear her name off the mess was in with her husband and that she would come back after proven her innocence.
On Tuesday, Mrs. Ademola resumed office as Lagos HOS as she was welcomed back by staff at the Public Service Office, PSO.
While she was away, Mrs Folashade Adesoye had acted as the HOS.
Mrs. Ademola was sworn in as the 19th Lagos HOS on 4 November, 2015. She will retire from service on 10 November 2017 when she will become 60 years.
Commissioner for Information and Strategy, Steve Ayorinde confirmed that Mrs. Ademola resumed on Tuesday.
He said she took permission from the governor to step down so that she could pursue her in order to prove her innocence.
Ayorinde added that since the court had acquitted her, there should be no reason why she should not come back to resume her duty.

Load more