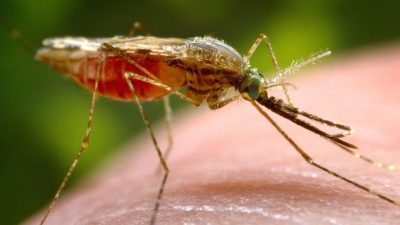 The National Association of Nigerian Paediatrics Nurses (NANP), Kaduna State chapter, on Wednesday disclosed that it would conduct a free malaria test and enlighten people on proper screening before treatment.
The NANP chapter chairman, Banji Omotayo, made this disclosure in Kaduna.
Omotayo said the test would be conducted for three days as part of the activities to mark the World Malaria Day.
He said residents of the state would be tested and if diagnosed with the parasite drugs, would be given free treated mosquito nets for malaria prevention.
According to him, the test is necessary as self-medication for treatment without a proper test has become a practice that should stop before the parasite becomes resistant to drugs.
He said the enlightenment campaign on self-medication had to be a continuous one, as the practice was still on.
"The World Health Organisation (WHO) reports that the incidence of malaria has been reduced by 29 percent all over the world. That is not acceptable to us, we will ensure that we reduce that number further through prevention," Omotayo said.
"The north-west zone has the highest number of incidence of malaria and we must do everything possible to eradicate malaria before 2030".
He lauded the State Government for the initiative of constructing drainages all over the state to control breeding of mosquitoes.
The chairman said the state Ministry of Health donated the drugs and treated mosquito nets to the association for distribution to people.
Omotayo, however, called on the residents to always keep their environment clean.

Load more