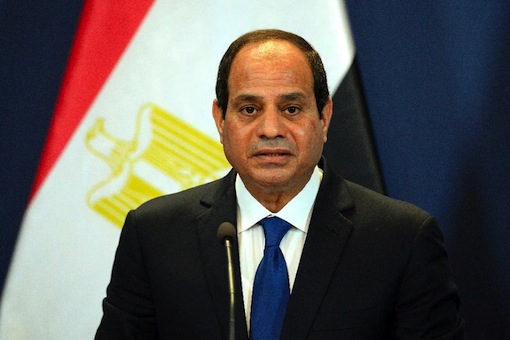 Egypt has halted fish exports after a surge in sales to foreign markets, President Abdel Fattah al-Sisi said.
The action resulted from last November's currency devaluation that led to supply shortages locally and a spike in domestic prices, according to the president.
Sisi did not say how long the suspension will last but promised Egyptians, who have seen their purchasing power sharply eroded by the devaluation, that measures would be taken to help the market adjust prices.
"We used to export 40,000 tonnes of fish a year. Within the first three months of this year, we exported 120,000 tonnes.
"That is why we took a decision to halt exports of fish," Sisi told a youth conference aired on Egyptian television late on Tuesday.
Much of Egypt's fish exports heads for the Gulf states. Egypt abandoned its peg of 8.8 pounds per dollar on Nov.3 and the currency now trades at about 18 per greenback.
The plunge in the pound has driven inflation to over 30 per cent, stoking public pressure on Sisi to revive the ailing economy, tame prices and create jobs.
The suspension of fish exports came after the government this month imposed a tariff on sugar export of 3,000 Egyptian pounds per tonne.
"Believe me, we are going toward adjusting prices according to the market mechanisms but bear with it… you will see what we will do to adjust prices," Sisi said.

Load more