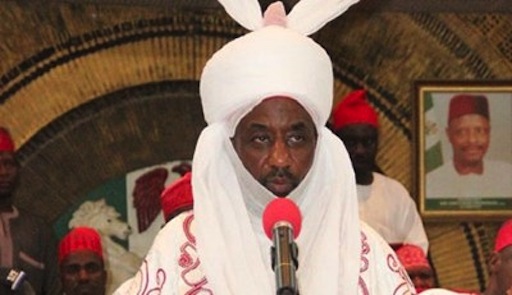 By Rafiq Raji
In northern Nigeria, educating the girl-child beyond high school is frowned at. Even amongst the educated elite. The main reason? The more educated a girl-child is, the less likely she would find male suitors on time, goes the flawed conventional and chauvinistic wisdom. The oft-cited fear is that should a girl-child be allowed to become too educated and exposed, she is not likely to be submissive to her future husband. Till this day, this view is pervasive. To enforce conformity, a father would deploy a trick if the daughter proves to be more headstrong than usual: he would convince her that once in her husband's house, she can continue her education. Of course, once she gets there, the husband promptly puts her in the family way. Ironically, the so-called pious northern Muslims who refuse to allow their female wards attain the heights of their dreams also bristle with anger at the thought that male doctors might inevitably examine their wives and daughters when faced with one medical complication or the other. Well, if there are not enough female doctors, who else would do the job?
Hypocrisy Runs Deep
To be clear, the acquisition of knowledge is a fundamental requirement in Islam, irrespective of gender. So unlike the popular perception, the illiteracy and related poverty problems in northern Nigeria have nothing to do with Islam. They are cultural. That things have remained unchanged for so long is fundamentally due to patriarchy and the resistance of the beneficiaries who despair at their potential lose of absolute control, should females be empowered. Funny enough, it is often the case that the northern men who are quick to show off in public how they exert control over their wives, are usually the ones most often under their thumbs – the so-called "mijin hajiyas", a derisive term for husbands unduly influenced by their spouses. Incidentally, the mostly affluent northern elite who are quick to advertise their piety when their less endowed brethren are the subject matter, not only allow their wives many freedoms but also educate their daughters in the best schools. Curiously, they also do not hesitate to marry their daughters off to similarly rich males, irrespective of their ethnicity, insofar as they are Muslims. Their ethnic and religious bigotry is especially reserved for lesser beings it seems.
Thus, to have taken on so boldy the issue of female gender rights, Muhammad Sanusi II, Emir of Kano, is bound to offend many. Emir Sanusi, who by virtue of his position is the second highest Islamic authority in Nigeria, has always been a rebel of sorts. Former Nigerian president, Goodluck Jonathan, cannot forget the grief Mr. Sanusi caused him soon, when as governor of the Central Bank, he blew the whistle on huge sums of crude oil sales proceeds unaccounted for. Unsurprisingly, those opposed to his accession to the emirship some three years ago worried he would not be able to keep quiet for long: by tradition, a royal is supposed to say little, and even when he does, it is preferably that he does so in such low tones that someone is assigned to repeat his words loudly. To their chagrin, and hopefully to the benefit of his people, they were right. Still, it is probably unwise of him to have shown his hands so publicly this early in his reign. His real and much harder task would be to win the hearts and minds of the exceptionally conservative northern Islamic establishment he is an essential part of and which incidentally, he also leads.
Gently Does It
Mr. Sanusi must now reflect and decide on a strategy. His increasingly loud activism suggests he is probably a little frustrated already: He has no formal authority. Those fiery speeches of his, with their biting statistics and all, can only do so much. Yes, they have begun to touch a few nerves here and there. And then what? Besides, even as Mr. Sanusi tries to espouse a certain anti-elitist intellectualism, he is the quintessential epitome of privilege. To be fair, Mr Sanusi has never suggested that he is "of the people." But if he hopes to succeed at "being for the people", the northern politicians – who ordinarily defer to royalty and who it happens are also the ones with the power to transform his activism into concrete reforms – currently at the receiving end of his fervent rhetoric, are also the ones he has to win over. Mr. Sanusi's predecessors were able to influence them by guarding their tongues so that when they spoke, they listened. Mr. Sanusi must drink from their cup of wisdom.
Rafiq Raji, a writer and researcher, is based in Lagos, Nigeria.

Load more