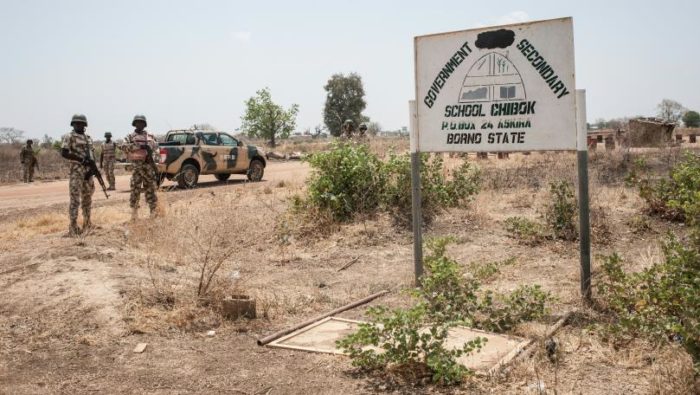 The African Development Bank (AfDB) has committed $1 million for the rebuilding of the Government Girls Secondary School (GGSS), Chibok, Borno, as part of efforts to rehabilitate the community ravaged by the Boko Haram insurgency.
Alhaji Tijjani Tumsa, the Vice-Chairman, Presidential Committee on the North-East Initiative (PCNI), disclosed this on Thursday while speaking with newsmen shortly after a stakeholders meeting with members of the Chibok Community in Maiduguri.
Tumsa explained that the part of the money would be channelled toward providing psychological support for the affected people.
''The ADB has committed 1 million dollars to the school project; the money will be used to reconstruct the school and secure the premises.
"Part of the money will be used for some psycho-social support and security enhancement in the Chibok community," he said.
Tumsa, however, said that the military engineers currently working on the school would continue their work.
"The military engineers are part of the project, actually we have been negotiating with the Nigerian Army; so they are part of the new initiative.
"We are going to encourage them to make use of local suppliers on all needs on the project to support the local community,'' he said.
Tumsa said that the project was being implemented in collaboration with the PCNI, whose main focus was rebuilding the North East.
He said that the objective of the meeting was to create synergy between the Federal Government, the State Government and the Chibok Local Government toward restoring the lost glory of the area.
"We had a stakeholders' engagement with the community because we felt that it is necessary to engage with the community, the state, the local government and the traditional institution toward returning life to normal in the Chibok community.
"That is why we felt that we will involve everybody in the community," Tumsa said, adding that the outcome of the meeting was successful.
"The meeting has been fruitful; we are now on the same page with the community toward returning life to normal.
"Our intention is to complement the military successes against Boko Haram by providing civilian response in terms of resettlement, in terms of restoration of livelihood in the Chibok and other communities affected by the insurgency," Tumsa said.
He commended the community for its patience and resilience since the abduction of the 217 Chibok girls, assuring that the Federal Government was determined toward rescuing the remaining girls in captivity.
217 students of the GGSS, Chibok, were abducted on April 14, 2014, by suspected Boko Haram insurgents while writing their final year examination.

Load more