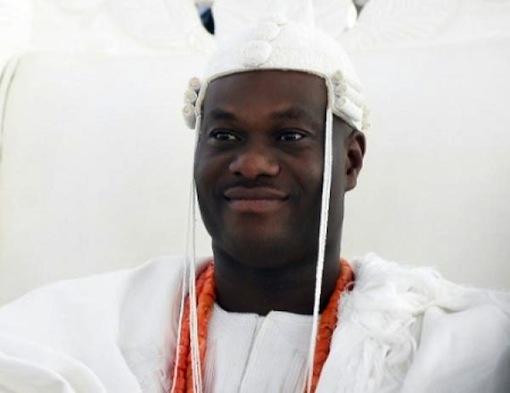 The Ooni of Ife, Oba Adeyeye Ogunwusi, has given approval for the Ojaja II national image sustainable agricultural empowerment training scheme in South West States programmed to train over 6,000 youths in agricultural skills.
The oba, in his letter of approval said the project cannot come at a better time than now when youth are disillusioned and lack adequate attention.
"My vision since assumption the throne of Ooni has been to advocate for the younger generation, empower, unite and rekindle in them hope for greater tomorrow.
"My passion for the Yoruba youth; the future and sustainable asset of the south west states, is strong and I am determined and ready to work with you and I am most impressed with your comprehensive understanding of the scope of the empowerment project and exertion to train six million less-privileged in basic agriculture skills, liaise with Government, Private Organizations, and solicit their involvement as potential out-growers and satellite agribusinesses.
"I hope this is just the beginning of a long and jointly valuable relationship," he said.
The General Coordinator of the programme, Mr. Seyi Bamigbade said the sustainable agricultural empowerment training was in conjunction with the Federal Government's agenda for employment creation, economic empowerment and self-sufficiency, particularly among the youths in all southwest states.
He said the training scheduled to commence soon in Osun State before it took off in the other South West states is tagged, "Agriculture Development: Panacea to economic growth and Employment Generation."
According to him: "The objective of the three-day Agri-preneurs scheme is to train six million less-privileged in basic agriculture skills, liaise with other youth groups, and solicit their involvement as potential out-growers and satellite agribusinesses.
"As Agripreneurs develop expertise in various business operations, they are encouraged and assisted to develop detailed business plans and loan applications for submission to commercial lenders. Departure packages may be arranged for the most promising of these ventures to assist in start-ups and improve their credit-worthiness, depending upon the availability of funds.
"These spin-off agribusinesses generate employment and link to out-growers and markets forged by the Agripreneurs, stimulating positive feedback within the larger farming community," he stated.
He pointed out that about 10 million youths entered Africa's labour market annually, noting that youth unemployment rate in sub-Saharan Africa is about 12 per cent.
"Only 16 per cent of youths have a 'wage job', while 62 per cent work on family farms and 22 per cent in household enterprises. At the USD 2.00/day level, the working poverty rate was about 64 per cent in 2013.
"Our organising committee, in full endorsement and partnership with the Federal Institute of Industrial Research (FIRO Consult), The Nigerian Youth Parliament, FADAMA II, Small and Medium Enterprises Development Agency (SMEDAN), Agripreneurs, Media Community and Agro Exporters," he said.
He explained that participants would be drilled on; Cassava Flour Production ;Rice production; Wheat Processing ; Fish farming ; Mechanized Garri Production ; Vegetables ;Instant Pounded Yam Flour Production ; Bread and Confectionery Baking (Cassava) ;Fufu Flour Production from Cassava; Edible Mushroom Production, among others.

Load more