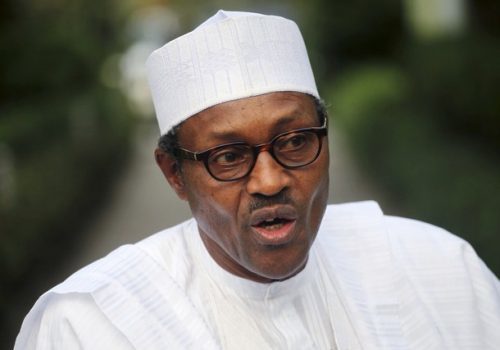 The Buhari Media Support Group (BMSG) has said that complaints on President Muhammadu Buhari's ill-health by some groups and individuals is mischievous, diversionary and purely laced with political motives.
The group stated this in a statement signed by Mr Austin Braimoh, its Protem Coordinator and Mr Cassidy Madueke, Secretary, on Thursday in Abuja.
According to it, such complaints are excuses not to acknowledge the monumental achievements of the Buhari-led administration.
It said that it was unfortunate that such individuals and groups complaining about the president`s ill-health had failed to realise that Nigerians were no longer gullible to cheap blackmails.
"Nigerians feel and are still feeling the presence of the Federal Government through programmes and projects being implemented all over the country as well as people-oriented policies being churned out.
"The true condition of the president`s health as disclosed by officials of the presidency is that he is recovering and gaining energy from the treatment he received in the United Kingdom,'' the group said.
It said that the president had continued in his role as President and Commander in Chief of the Armed Forces and had not abdicated his responsibility in that regard.
It added that the president was getting on with the business of governance on a daily basis, even though he may have stayed out of ceremonial activities.
It, therefore, described as "orchestrated propaganda'' the complaints on the president`s health.
According to it, the propaganda is simply an attempt by beneficiaries of the old order to distract attention from the war against corruption which is attaining new heights.
The group observed that the war against Boko Haram, militancy and the sabotage of the economy in the Niger Delta had recorded huge success.
"The spotlight is an attempt to take away public attention from the enormous strides being made to pull the economy out of recession, a feat that is about being achieved in a matter of days or weeks," it said.
It added that contrary to the expectations of the detractors, the Buhari administration had continued to record significant progress in three cardinal areas.
These, it said, were the economy, security and fight against corruption, adding that no amount of campaign of calumny would deter the administration from serving Nigerians selflessly.
It maintained that complaints on the president`s health were politically-motivated and advised Nigerians not to be deceived by the diversionary tactics of those who "looted the nation's treasury and impoverished Nigerians".
It assured that the Buhari administration was on course and resolute on delivering on its mandate irrespective of tribe or religion, adding that the government was working seamlessly.

Load more