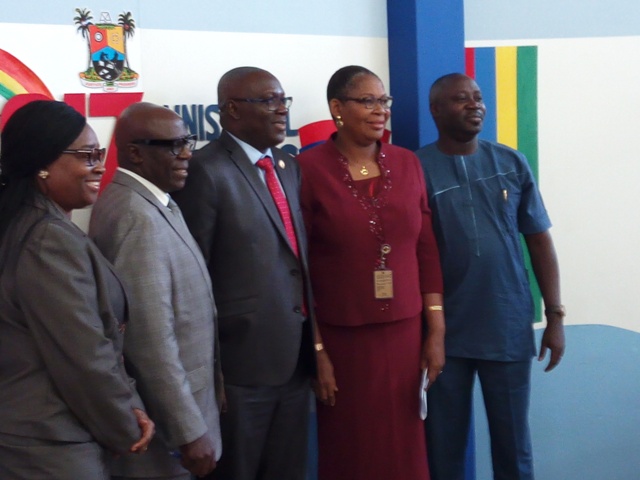 Kazeem Ugbodaga
Fire has destroyed properties estimated at N16.62 billion in Lagos in the last one year, the Lagos State Government has said.
Commissioner for Special Duties and Inter-Governmental Relations, Seye Oladejo disclosed this on Thursday at a ministerial press conference in Alausa, Ikeja, Lagos, Southwest Nigeria.
Oladejo also disclosed that the State Fire Service and other emergency agencies were able to save properties estimated at N99.72 billion from being destroyed by fire.
According to him, in the last one year, the State Fire Service received a total of 1,225 emergency calls, with 988 fire calls, 139 rescue calls and 90 false calls.
"It is an indisputable fact that the present Administration in Lagos State is determined to ensure that Lagos remains the Centre of Excellence. In view of the growing population and rapid physical development in Lagos state, we realized the urgent need to expand the operational frontiers of the Fire Service to meet the expectations of the people in terms of accessibility and proximity to the grassroots," he said.
In the light of this, Oladejo said Governor AkinwunmiAmbode had graciously approved the creation of four new fire stations in the State to be located at Bolade, Oshodi; Olorunda-Badagry, Eredo-Epe and Ijede-Ikorodu.
Also, the commissioner said the Lagos Emergency Management Agency, LASEMA carried out rescue operations in the 988 cases of fire Incidents that occurred in the state, adding that the state recorded 242 road crashes, two incidence of oil spillage, five gas explosion/emission, six cases of flooding, among others.
"It may also interest you to know that despite the sizeable number of accidents recorded during the period under review, we were able to respond promptly, in record time to these emergencies, thereby saving lots of lives and properties worth millions of naira
"To further ensure continued efficiency and improve on the response time, a new dispatch center was strategically located at Lekki, complete with a jetty to facilitate quick response to emergency on the waterways and for proximity to riverine areas of the State.
"The facility is ready and would be commissioned in the next few weeks. Presently, construction works is going on at two other LASEMA response units at Ikorodu Road and Badagry. Upon completion, the facilities will complement existing dispatch points located at LASEMA Response Unit, CappaOshodi," he said.
Oladejo said the government was determined to imbibe a paradigm shift from the orthodox strategy of waiting for emergency to occur and then respond, as it had scaled up the activities of monitoring and surveillance unit so as to further equip them to be able to prevent and mitigate against unnecessary loss of lives and properties.
"We have also ensured even distribution of relief/resettlement camps across the three senatorial district of the State. Government established Relief Camps in Agbowa and Igando to cater for Internally Displaced Persons (IDPs) across the State. His Excellency, Mr. AkinwunmiAmbode has graciously approved the Construction of a third Relief / Rehabilitation Camp in Lekki and work will soon commence on this new facility," he said.

Load more