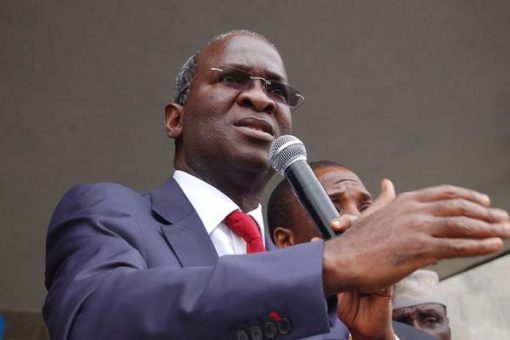 Mr Babatunde Fashola, the Minister of Power, Works and Housing, has said that structures found to be non-compliant to electricity regulations would be demolished.
"The erection of structures under or close to transmission lines is wrong and dangerous; such structures will have to give way," Fashola said in Jos on Monday, at the 15th monthly meeting with the power sector participants.
The minister called on Nigerians to stop cutting corners, and particularly warned members of the public against violating regulations meant to secure them.
"The situation in Calabar, where people were electrocuted, is sadly a man-made accident. Unfortunately, such accidents are waiting to happen in many states. We must avert that by demolishing such structures.
"The Calabar situation was particularly bad; a building was located under an existing line even when those concerned knew the consequences of such behaviour.
"The onus of averting such accidents rests on all of us. The Transmission Company of Nigeria, the distribution companies and the safety agencies all have roles to play, but they must collaborate with state governments who grant construction permits," he said.
Quoting the applicable regulations, he said that a 50-metre gap was the approved distance between the lines and any structure, and advised Nigerians to note that and respect it.
He said that underground cables should also be buried at least three metres below the ground surface to enhance safety.
"There may be debates over whether the demolition of such structures is fair since people live or do businesses there; there may also be arguments as to whether the transmission lines got there before the buildings were erected.
"Such arguments may be legitimate, but what is pertinent is to keep people alive; those non-compliant structures must give way to save lives while providing electricity.
"We must collectively ensure that there is no repeat of the Calabar incident," he declared.

Load more