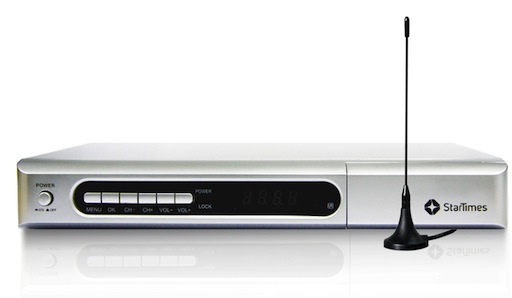 NTA-Startimes has donated 20 sets of direct to home satellite TV decoders, two sets of satellite projector TV receiver complete with solar power supply and a set of 32 inches digital TV to Hulumi Village.
Mr Yakubu Mohammed, the Chairman, Board of Directors of the NTA-Startimes network disclosed this at the inauguration of the community "Satellite TV Viewing Project'' on Thursday at Hulumi Village, Idu, FCT Abuja.
Mohammed, also the Director-General of NTA, said that the gesture was to compliment the Federal Government's effort in providing access to satellite digital TV to some small communities across the country.
"This village like other villages in Nigeria has limited access to digital TV.
"In the first phase of this project, five villages will benefit from the exercise, two from FCT, another two from Nasarawa and one village from Kwara State.
"And we are committed to providing these facilities to more villages in the near future.
"We shall also provide and maintain the facilities free of charge in the next one year, " he said.
According to him, NTA-Startimes is presently in 34 states including FCT and presently operating from 80 sites.
"We have been operating in Nigeria for the past seven years.
"NTA-Startimes has a vision and a mission to enable every African family afford digital TV and enjoy its benefits.''
READ: Charly Boy fights back, berates Presidency over Buhari's health
In her remarks, the Vice Chairman, Startimes, Nigeria, Mrs Guo Ziqi said that the network had been in Africa since 2002 and also operated in over 30 countries.
Ziqi noted that the community would not only enjoy local programmes, but also programmes from China and other parts of the World.
She further said that the project would boost  Nigerian televisions as well as create employment opportunities.
In appreciation, the Sarki Giwa, Dr Idris Mohammed on behalf of the district Heads of Hulumi Village expressed gratitude to the delegates of NTA-Startimes for their donation and pledged to support programmes that would improve the living standard of his people.
He also suggested that such gesture should be extended to other villages.
The News Agency of Nigeria (NAN) reports that NTA-Startimes also donated stationery to Hulumi Primary School to enhance learning. 

Load more