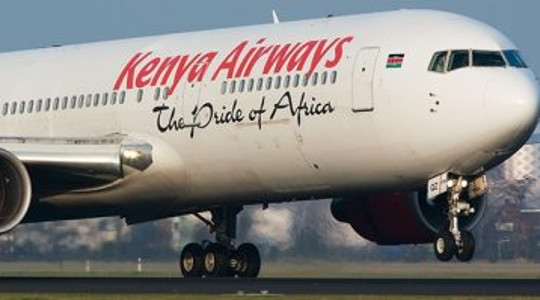 The Kenyan government on Thursday said that it will introduce e-passport from September as part of efforts to improve security in the country.
The country's Directorate of Immigration and Registration of Persons Gordon Kihalangwa said in a statement issued in Nairobi that the e-passport will have a chip that has details of an individual.
He the department would also cease issuing passports in the current format.
"Holders of valid current passports will be allowed to use them for the next two years to August 2019 after which they will be rendered invalid.
"The e-passport will have a chip that will contain holder's details that must match information on the booklet," Kihalangwa said.
He added that the same would be applied to holders of Kenyan, East African and diplomatic passports who will be required to also swap their passports.
READ: South Africa policemen strangulate Nigerian to death
"Please note that the department will no longer be issuing the current ordinary, diplomatic and East African passports," he said, noting that not many countries have e-passports.
He said applicants will be required to appear in person at immigration offices for photograph capture and finger prints.
Kenya is also fast tracking the development of a national database that will encompass e-passport, e-border, e-visa as well as the third generation identification cards.
"The aim to generate machine readable documents that will allow security agents to scrutinize the identity of all persons.
"Only e-passport machine-readers owned by immigration departments across the world will access the read-only information in global efforts to weed out forgery.
"E-passport has the information printed on the passport's data page, the holder's name, date of birth, and other biographic information,'' he said.
The embedded computer chip on the passports will also contain a traveler's itinerary that will be updated at every border point they pass, through the International Civil Aviation Organisation online portal.