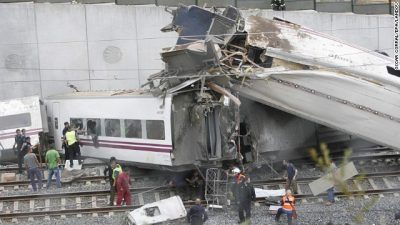 A high-speed train has crashed into an empty train in a station outside Philadelphia early Tuesday, leaving dozens injured.
Southeastern Pennsylvania Transportation Authority (SEPTA) Spokesperson, Heather Redfern, said that the Norristown High Speed Line train crashed into a stationary train sitting in the 69th Street station in the town of Upper Darby.
The crash occurred around 12:15 a.m. (0415 GMT).
Redfern told dpa that 42 people were injured, including the conductor, and that all of the injuries appeared to be non-life threatening.
The cause of the crash is being investigated.
Earlier in the year, four people were injured in another accident near the same station.
SEPTA serves the Philadelphia metro area and surrounding counties, with more than 300 million trips taken in 2016.
The transportation authority spokesperson said riders should expect some service disruptions due to the crash.

Load more