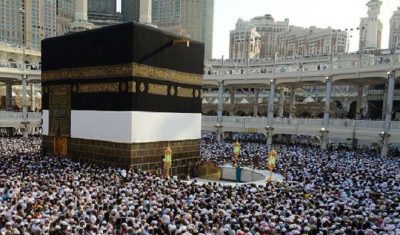 Sheikh Hamza Safana, an Islamic scholar from Katsina State, has urged Nigerian pilgrims performing the 2017 Hajj in Saudi Arabia to continue to pray for peace and stability in Nigeria.
Safana made the call on Friday while preaching to the pilgrims at Andulus Dar Al-Salam Hotel, Madina, Saudi Arabia.
He said the prayer was essential as without peace and stability there would be no development in any nation.
"So, we should not forget to pray to Allah to continue to bring peace and stability in the country in our supplications.
"Nigeria is our country and we don't have any other place to run to if there are no peace and stability,'' he said.
The Cleric also urged the pilgrims to continue to pray for the leaders to enable them to lead the country right.
"We hear during sermon here in Madinah and Makkah that they pray for their leaders.
"So, we should also pray for our leaders so that Allah will give them the wisdom to lead the country right,'' he said.