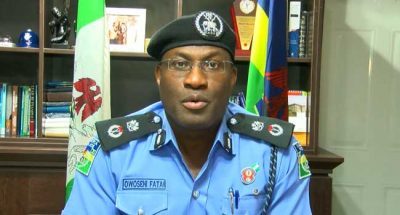 The Commissioner of Police in Lagos State, Mr Fatai Owoseni, on Wednesday said he was not aware of the appointment of a new police commissioner for the state.
Owoseni told newsmen at the Lagos State Police Command, Ikeja that he was yet to receive any directive on a new police commissioner in the state.
"When we get the information, we will let you know," the commissioner told journalists in reaction to reports of his removal which was published by some online media organisations.
READ: Gov. calls for strengthening of anti-graft institutions
Reports on some online media organisations indicated that the Inspector General of Police, Ibrahim Idris, has appointed a new police commissioner for Lagos State.
The commissioner on Wednesday also spoke at a conference on security challenges in health institutions at the Lagos University Teaching Hospital in his capacity as Lagos police commissioner.
Load more