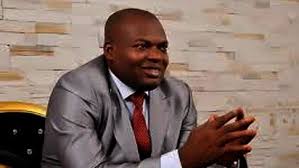 Ndigbo Unity Forum (NUF), a socio-political group says Dr. Tony Nwoye, All Progressives Congress (APC) governorship candidate, is the only candidate with the pedigree to transform Anambra to a model state.
The President of the forum, Mr. Augustine Chukwudum, in Enugu on Saturday that Nwoye had the needed charisma, dynamism and exposure to lead Anambra to the next level.
Chikwudum, therefore, called on Anambra people to vote en mass for Nwoye for the needed transformation on the Nov. 18 governorship poll.
He expressed optimism that an APC-led administration with the support of from the Federal Government would fix all existing infrastructure and developmental lapses in the state.
"Nwoye is the only person who can continue from where the former governor Chris Ngige stopped in terms of building an enduring developmental infrastructure because since Ngige left office, the state has remained stand still.
"No solid road; no water both in the urban and rural area; no free education; hospital has been overgrown with weeds and no new jobs creation,'' he said.
Chukwudum said that other notable areas where the state had been doing well previously had continued to retard behind.
"While agriculture, tourism and industry, where the state had been faring well in the 80s, 90s and early 20s is nothing to write home about now.
"To correct all these ills is why Ndigbo Unity Forum endorse Nwoye because he is well equipped to lead Anambra to higher level of development,'' he said.
"I, therefore, call on the good people of Anambra to vote Nwoye, APC governorship candidate come Nov. 18 election.''