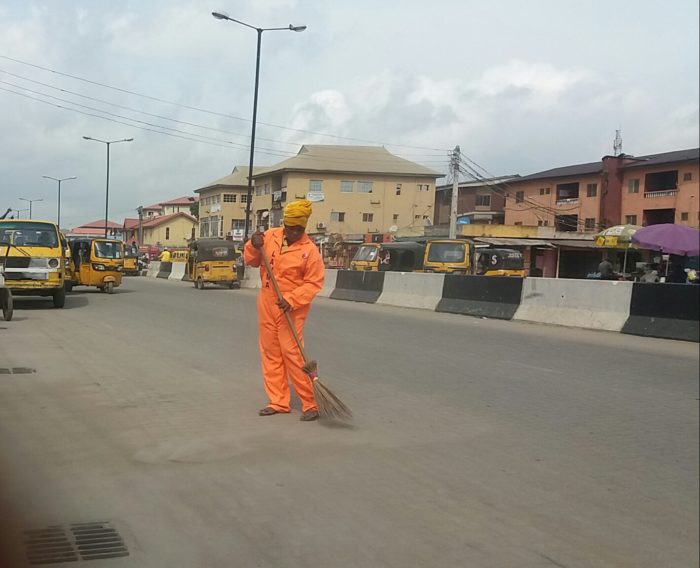 Determined to rid Lagos of heaps of waste, the Lagos Waste Management Authority (LAWMA), says it has launched a 24-hour refuse haulage service.
Mr Segun Adeniji, the General Manager of the agency said on Saturday that waste managers were working round the clock to sustain a clean environment during and after Sallah celebration.
He said in anticipation of an increase in waste generation during and after the celebration, the agency had deployed its waste managers to work round the clock to ensure prompt waste evacuation.
"We are out in the streets carting away refuse, even before Sallah and we expect that during this celebration, there will be an upsurge in waste generation.
"We are ready for it; for us there is no holiday. We are also working with the Ministry of Environment, our supervisory ministry, and the various local governments to intervene and ensure that the environment is clean for the benefit of Lagosians," he said.
The LAWMA boss called on residents to bag their waste, especially animal waste to avoid pollution of the environment and to facilitate easy evacuation.
Adeniji warned against dumping refuse on the road median or on the road, saying it will impede free flow of traffic.
"Our mini trucks for inner streets are still very functional and it is aimed at meeting residents living in tight streets where the Private Sector Participation (PSP) operators' big trucks cannot access.
"We still go into the streets and residents will soon see the new system to be introduced and once it starts, we will be seeing an entirely `new' Lagos.
"Our major challenge is waste being dumped in the drains and canals, we are still appealing to our people to bag their waste and keep them safe near their houses for evacuation, " Adeniji said.
He said as part of the LAWMA tradition during festive periods, refuse bags were shared at mosques in some parts of the metropolis to encourage people to bag their waste.
"We distributed few waste bags, about few thousands were given out especially to our street sweepers and at the prayer grounds."
Adeniji advised residents to call LAWMA's toll-free line — 7755 — for intervention and back up trucks.