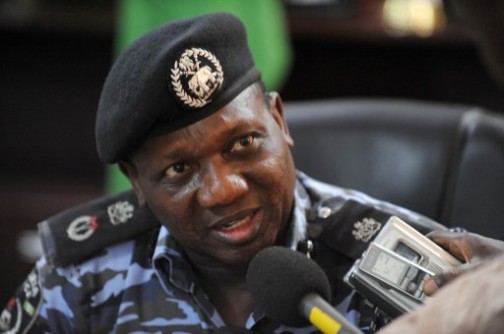 The Police Command in the FCT, on Thursday, inaugurated the iPolice-Hawk Eye Crime Reporter to check crimes in the territory.
The News Agency of Nigeria (NAN) reports that the system combines video, audio and text using mobile application.
NAN also reports that users can report crimes remotely from crime scenes and anonymously from the comfort of their homes, vehicles or safe locations.
Launching the system, the FCT Commissioner of Police, Mr Musa Kimo, said it would enhance police
operational capabilities to fight crimes and criminalities.
Kimo was represented by Mr Arungwa Nwazue, the Deputy Commissioner of Police in charge of operations in the command.
The commissioner said that the initiative was in compliance with Nigeria Police Force efforts to ease the process of providing security to citizens.
He added that "this is an innovation as the command already has a call centre where distress calls are received and promptly treated by personnel."
Earlier, Kayode Aladesuyi, Managing Director,Web Assets, developer of the system, said it
was a clear demonstration of the commitment of the police to work in partnership with communities.
He said that the system was a revolutionary technology that would enable the police to respond, address and manage crimes as soon as they were reported.
READ: Police parade suspected killers of Imo catholic priest
Aladesuyi added that if given adequate resources, the police could provide effective and efficient response to crimes reported by citizens.
"The system is expected to enhance the community policing plan recently announced by Federal Government to improve security in the country.
"It will equally help to build a bridge that enables citizens and Nigeria police to communicate and strengthen trust."
He added that the system would also avail the police the opportunity to address crimes in a modern way.
The Inspector-General of Police, Mr Ibrahim Idris, said the system would help the police to fight insurgency and kidnappings in the country.
Load more